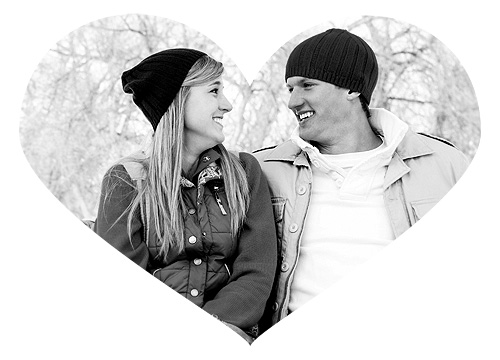 All You Need Is Love
Being in love… It's such a wonderful feeling to know that your girlfriend is your true soulmate and that is always right there by your side. To want to share everything with her, to be with her, to love her. To be the happiest ever. And one day to realise that your other half is the most important person and nothing else matters more than to be with her to the rest of your life.
It's time to ask that important question
But first, you have to pop the big question. You start to wonder how to propose to your girlfriend. Timing is everything and the place you want to propose to her is important. Maybe you are thinking of booking a table in your favourite restaurant or taking her for a holiday. You may even consider asking her parents permission. But you definitely want it to be the unforgettable and special day. And when you eventually ask her "Will you marry me?" you want to hear 'yes'.
You start to think what kind of engagement ring you want to buy, knowing that you don't want to spend too much on it. Maybe you want to save money to buy a new house, and then there are always the wedding expenses. Every penny counts. She loves you deeply and you are aware that it doesn't matter for her how much you spend on a ring it's a symbol of your true commitment to her.
Here are some ideas to help you find an alternative engagement ring.
You can find a beautiful substitute proposal ring and very elegant indeed without a price tag, something nice and not gaudy at all. We know that silver rings with a diamond cut and a diamond-like shine and shimmer cubic zirconia are absolutely gorgeous and seem to be a good alternative to very expensive engagement rings. Honestly, no one will ever notice the difference.
This one for example looks elegant and traditional and it is our best-seller engagement ring with diamond cut cubic zirconia: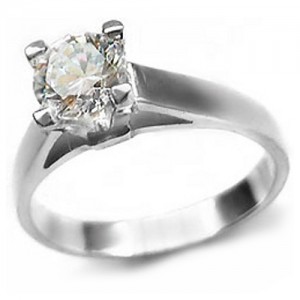 Gorgeous silver substitute engagement ring with diamond cut cubic zirconia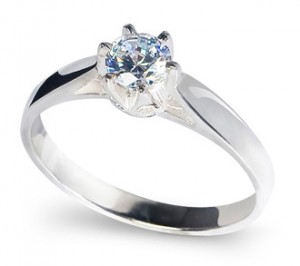 Royal style engagement ring with sapphire and cubic zirconias, perfect for your little princess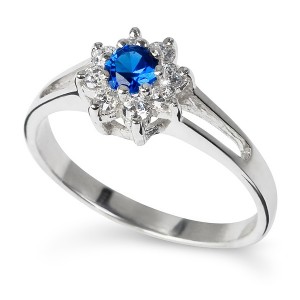 Classic silver proposal ring with diamond cut cubic zirconia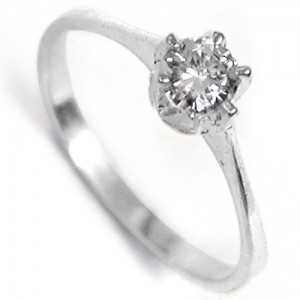 Solitaire sterling silver engagement ring with diamond cut cubic zirconia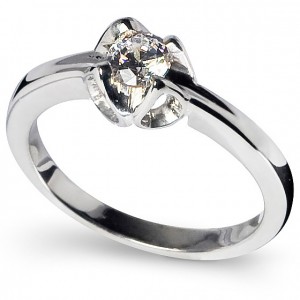 Please check our website for more alternative engagement rings examples.