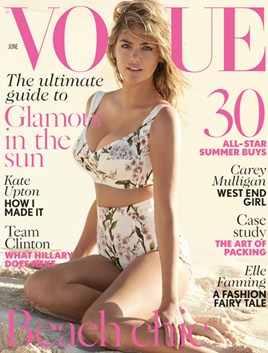 Our Tutti silver ring has been included in the Vogue's Jewellery Collection feature in June 2014 issue. A gorgeous Kate Upton is covering this month's issue of Vogue Magazine.
We love our Tutti ring – this traditional cluster style silver ring is just what you need for this Summer. The floral pattern is made by seven rubies surrounding a bigger one in the centre, sitting prominently in a sterling silver setting.
We are so proud to be in British Vogue's Jewellery Collection feature that we want to celebrate it with 10% discount offer for all orders. Just enter the discount code 'TUTTI' at the checkout and it will be automatically added to your basket. But hurry up, this offer ends on 30th of June 2014!